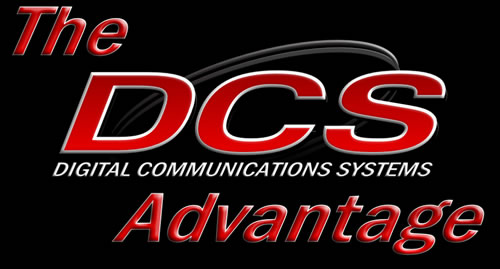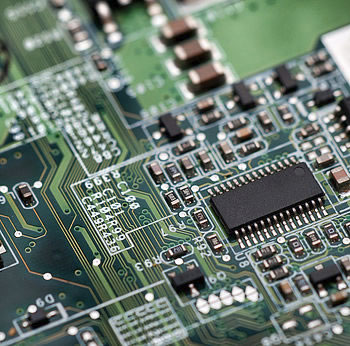 The DCS Advantage
DCS has a unique six-step process that ensures your company has the solutions it needs to be successful today and, more importantly, in the future. DCS's knowledgeable and experienced staff has proven success in using its six-step process to work with all types of businesses to implement state-of-the-art solutions that provide long-term value because they are scalable, adaptable and designed to meet both present and future technology needs.
Step 1
Needs Assessment and Evaluation
DCS's experienced engineers and designers will conduct an evaluation of your technology infrastructure and work with you to identify your present and future technology needs. Based on the evaluation, we will propose the voice, data, wireless and wide area network designs and applications that will best help your business to be successful.
Step 2
Design and Engineering
DCS will design a custom state-of-the-art voice and data network that meets the needs and requirements identified in Step 1. The design will adhere to all the latest industry standards and will be adaptable and scalable to ensure your future technology needs are met cost-effectively and with ease.
Step 3
Project Management
DCS firmly believes that effective project management is a key ingredient in the successful deployment of technology solutions. We have proven track records in completing projects on time, within budget, and most importantly, with a minimum amount of involvement required on your part. We know how and when to provide you with real-time information and updates about your project, and how to ensure the project is completed with minimum interruption to your workplace.
Step 4
Construction and Installation
DCS's employees have been in the network engineering business since 1995, it has some of the most well-trained and knowledgeable technicians in the industry including a BICSI certified RCDD. We have extensive experience in installation of voice, data, wireless and wide area network systems for a wide variety of clients, and know how to work with our customers to deliver a high-quality product on time and within budget.
Step 5
Testing, Warranties and Documentation
DCS stands behind all work it completes and provides standards-based certifications and manufacturer's warranties. Additionally, DCS has invested in the latest test equipment so it has the capability to thoroughly test all technology solutions it installs. Unlike some companies, we do not consider a project complete until diagnostic test results are thoroughly documented using the latest test equipment available. DCS also provides its clients with clear and accurate documentation of the network we have designed and installed so that future maintenance and upgrades can be easily completed.
Step 6
Change Management and Ongoing Service
Who better to take care of your ongoing technology needs than the company that completed the original design and installation? Because DCS designs your network with the future in mind, we are well positioned to implement moves, adds, changes and upgrades that may be required as your business continues to evolve and grow.
Our Story
Every business has a beginning, and this is where you talk about yours. People want to know what opportunity you saw or how your passion led to the creation of something new. Talk about your roots--people wanna know you have some.